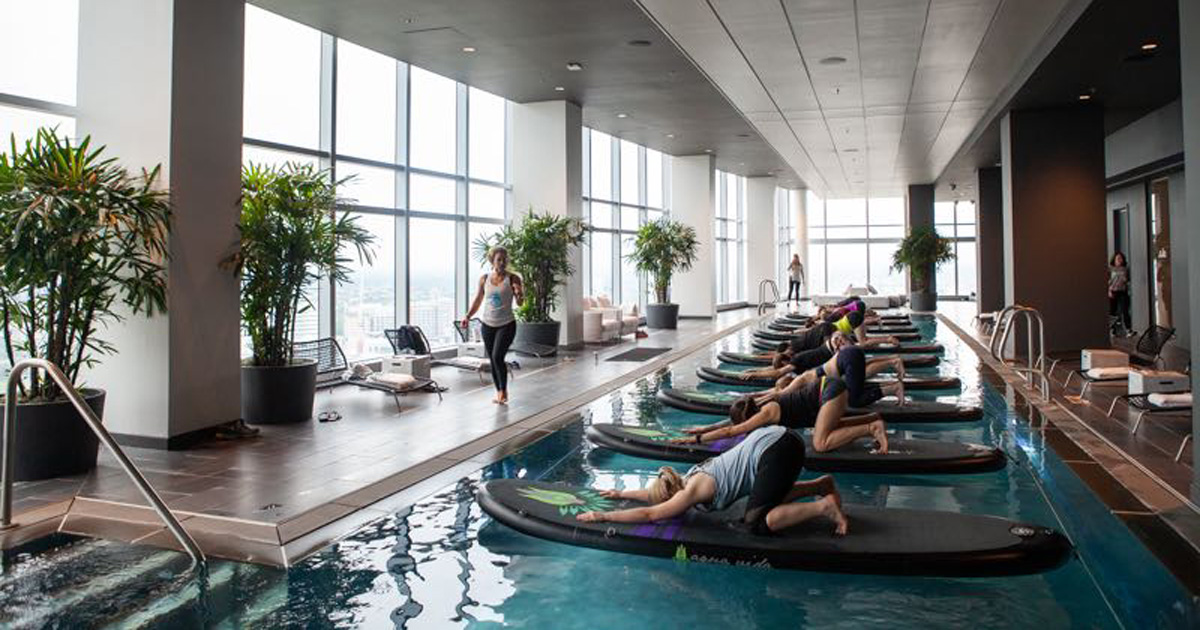 Where to find the best hotel amenities in Philadelphia
Guides
From spots with the best entertainment for children to overnight stays that will totally spoil your dog.
---
While there are many ways to enjoy Philly's booming hotel scene without ever booking a room, if you are spending the night – or bringing in strangers – here's who has the best amenities.
What you want: Integrated entertainment for children
Where to get it: The Bristol Family Suite to Logan comes pre-equipped with bunk beds, ottomans, chalkboard wall and a healthy assortment of books, toys and games. (Which means, praise be, you won't have to bring your own.) The "School" program at Palomar includes free snacks, school supplies, and, because you know you'll need them, printing and IT services.
What you want: To take your spoiled rotten dog
Where to get it: More places than you might think! Almost all of the major big box brands in town allow pets, but a few have special perks: Rittenhouse and Loews have room service menus for dogs, while Hotel Monaco and the Palomar (both Kimpton brands) provide dog beds and treats as well as grooming, walking and babysitting services through the concierge.
What you want: To never have to skip leg day
Where to get it: Country house at the Fitler Club is a gymhead's dream come true: 25,000 square feet of training space with a lap pool, Pelotons, a Pilates studio, on-site daycare and even a climbing wall. Celebrities such as Tessa Thompson and Nicole Kidman prefer AKA university town – it's smaller and quieter, and there are stand-up paddleboard yoga classes in the 28th floor pool.
What you want: To stretch far from the city center
Where to get it: Local hotel brand Lokal offers minimalist-chic apartment-style suites in Old Town and Fishtown, where the four bedrooms above Wm. The sons of Mulherin are another quite Instagrammable option. Tucked away on a tree-lined street in West Philly, each of the spacious suites at the B&B Akwaaba is inspired by another famous musician from Black Philly.
Posted as "Guest Services" in the Hotel Guide in the April 2021 issue of Philadelphia cream magazine.
---