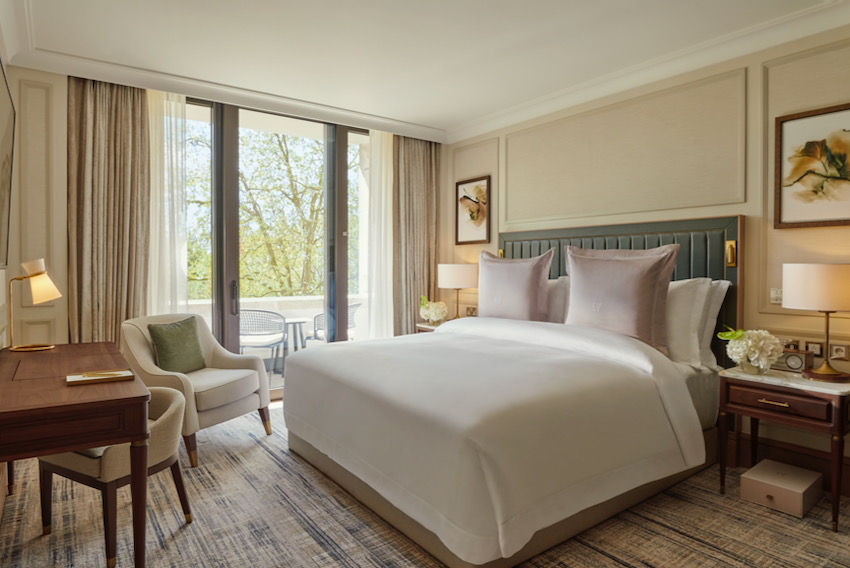 UK hotel rates hit record high
UK hotel rates hit record highs in the second quarter, driven by rising demand and inflationary cost pressures.
A report by BNP Paribas Real Estate found that the average occupancy rate for hotels in the UK rose to 80% in the second quarter, from 70% in the first quarter of the year.
The average daily rate (ADR) also rose from £97.90 in the first quarter to a British record of £122.86 in the second quarter. Over the same period, the revpar (revenue per available room) of UK properties fell from £68.41 to £98.60.
Rebecca Shafran, Senior Associate Director, Alternative Markets Research at BNP Paribas Real Estate, added: "The latest ADR growth figures reflect hotel operators' current confidence in increasing their rates given current levels of high demand and despite the difficult economic situation. economic context.
"Generational change and the increased sentiment towards international travel, events and returning to work has a lot to do with it.
"They know consumers in the key demographic of 18-65 are willing to spend on experiential or convenience stays and have reflected that in the rate as well as their various overheads."
But Shafran added that soaring inflation was likely to squeeze consumer spending in the coming months and that they "anticipated some downward pressure on rates in the fourth quarter."
The research comes as CWT and GBTA forecast that global hotel rates will continue to rise through the remainder of 2022 and throughout 2023.
UK hotel prices have risen in recent months, with hotel data firm STR noting that ADR for London properties hit a new monthly high of £209 in June.