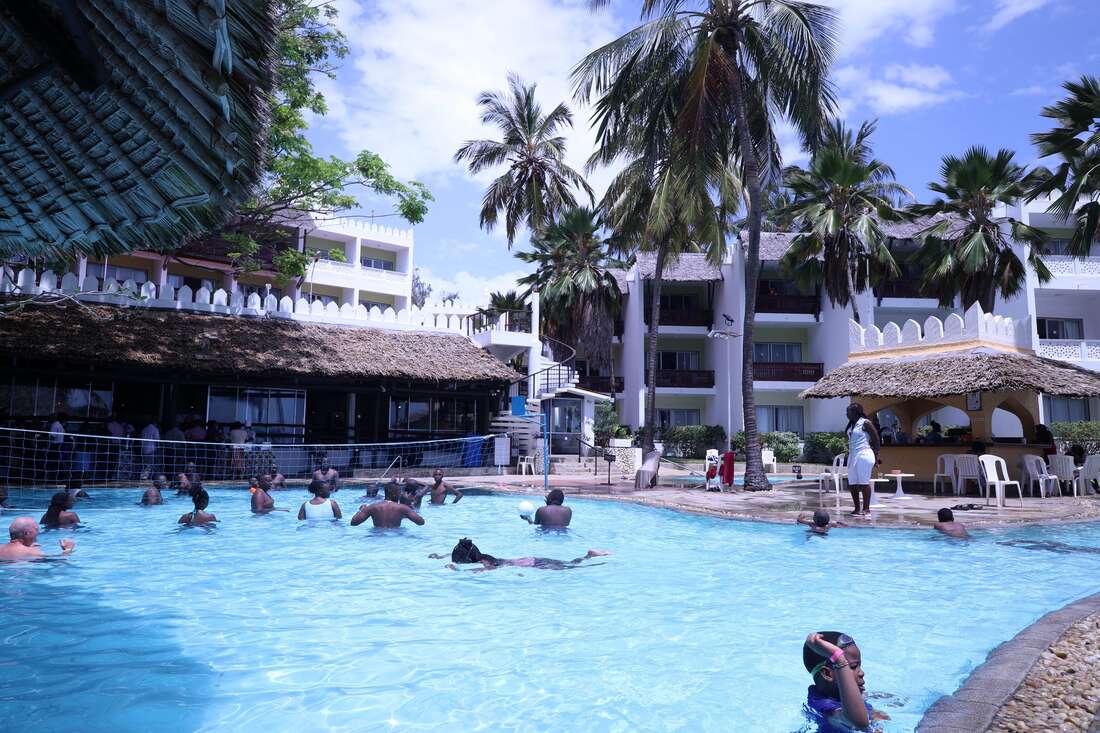 Tourism defies rise in Covid-19 cases as hotel bookings surge
Shipping & Logistics

Tourism defies rise in Covid-19 cases as hotel bookings surge
Tuesday, June 14, 2022

Airlines and tourism in Kenya are seeing a surge in bookings this summer despite a steady rise in Covid-19 cases threatening the travel industry.
Airlines and hoteliers fear the rising number of cases will scare away tourists. They said countries like Uganda, Tanzania and Rwanda which do not make their Covid-19 numbers public and therefore could attract more visitors.
Countries like the United States are using the prevalence of Covid-19 numbers to issue travel advisories to their citizens, warning them against visiting certain countries.
Covid-19 cases in Kenya have steadily increased over the past month, with the positivity rate now peaking at 9.9%, from a low of 0.05 at the end of April.
"The growing number may create fears for passengers who would like to visit," said an official who declined to be named.
However, the rise in cases has yet to dampen tourist numbers, with airlines saying the season still looks promising.
Some airlines are already selling out for the summer on the Maasai Mara, Laikipia, Amboseli and Samburu tourist routes due to high demand from international tourists.
ALSO READ: Wear masks, ministry says as Covid-19 infections rise
Safarilink chief executive Alex Avedi said the business is doing well for them this summer with high bookings recorded.
"We are fully booked for the summer, it is a good season for the industry," Mr. Avedi said in an interview with the Shipping & Logistics.
The summer period in Kenya, which normally starts around June and lasts until August, normally sees higher bookings from international tourists. However, the past two years have not been good for the sector due to Covid-19 restrictions which have discouraged people from travelling.
The expected high number of visitors will work in favor of local airlines looking to connect passengers to their final destinations once they arrive at Jomo Kenyatta International Airport (JKIA).
A good number of countries around the world have relaxed the Covid-19 mandate as the world now learns to live with the virus that has been around since late 2019.
The latest country to relax Covid-19 rules is the United States, which announced last week that it had dropped the requirement for international and local travelers to produce a negative Covid-19 certificate before they are allowed to board. on flights as long as they are. fully vaccinated.
The move will give a major boost to tourism, as travelers will no longer be afraid of strict rules when returning to their country after visiting a country that has high cases of Covid-19.
American tourists lead the number of visitors to Kenya when it comes to tourism, playing a key role in boosting the local economy.
ALSO READ: Department of Health Loses $5 Billion in Donor Funds for HIV, Covid
Last year, the United States accounted for 13.3% of the total number of visitors to Kenya, which stood at 136,000.
The aviation industry is expected to return to pre-Covid levels sooner than expected following a resumption of activities and the easing of Covid-19 restrictions across the world.
The International Air Transport Association (IATA) says the sector could return to pre-pandemic passenger traffic levels sooner than the 2024 date that was previously published.
IATA Director General Willie Walsh recently said the industry could reach 2019 traffic levels by next year.
Kenya is among countries that have eased travel restrictions on arriving passengers after years of strict rules to control the spread of the virus.
Passengers arriving in Kenya are no longer required to take mandatory PCR tests at the airport and they no longer need to self-quarantine.
The Ministry of Health also allows unvaccinated travelers into the country but must have a negative PCR certificate taken 72 hours before departure.
[email protected]