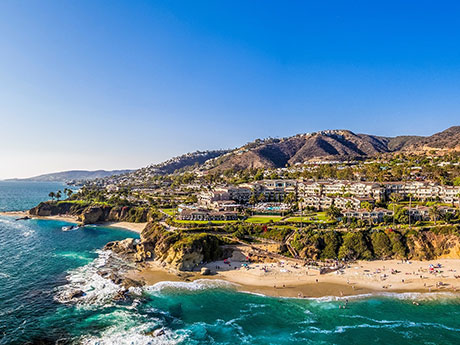 Tilman Fertitta acquires Luxury Montage Laguna Beach Resort Hotel for $650 million
LAGUNA BEACH, CALIF. –Houston billionaire Tilman Fertitta has acquired the Montage Laguna Beach Resort Hotel overlooking the Pacific Ocean along the California coast. China's Dajia Insurance Group Co. sold the asset for $650 million, according to the Los Angeles Times. The luxury hotel, which opened in 2003, has 260 rooms.
The 30-acre resort includes a 20,000 square foot spa; outdoor leisure areas including two swimming pools and direct access to the beach; a collection of works of art; and over 20,000 square feet of indoor and outdoor meeting space.
Spa Montage offers eucalyptus steam rooms, dry redwood saunas, sea-air whirlpools, fireplace lounges, fitness center, movement studio and lap pool. length.
All rooms, including 60 suites, beach bungalow-style rooms, and multi-bedroom villas, offer views of the Pacific Ocean. The hotel's website says the rate per night for a room with a king bed and a sitting area with a sofa is $1,180.
Fertitta, who bought the Houston Rockets from the NBA for $2.2 billion in 2017, is no stranger to luxury hotels. In 2018, he built the Post Oak Hotel in Uptown Houston. It also owns 14 other hotels across the country, including the San Luis Resort in Galveston, Texas; five Golden Nugget casinos and hotels; and the Hunting Inn in East Hampton, NY
In addition to its hotel portfolio, Fertitta is known for its seafood and upscale steakhouses throughout California, including Catch Seafood and Catch Steak, Mastro's Ocean Club and Mastro's Steakhouse, Morton's The Steakhouse, Del Frisco's Double Eagle Steakhouse and The Palm. Fertitta owns and operates more than 60 brands representing more than 600 restaurants nationwide.
—Kristin Hiller