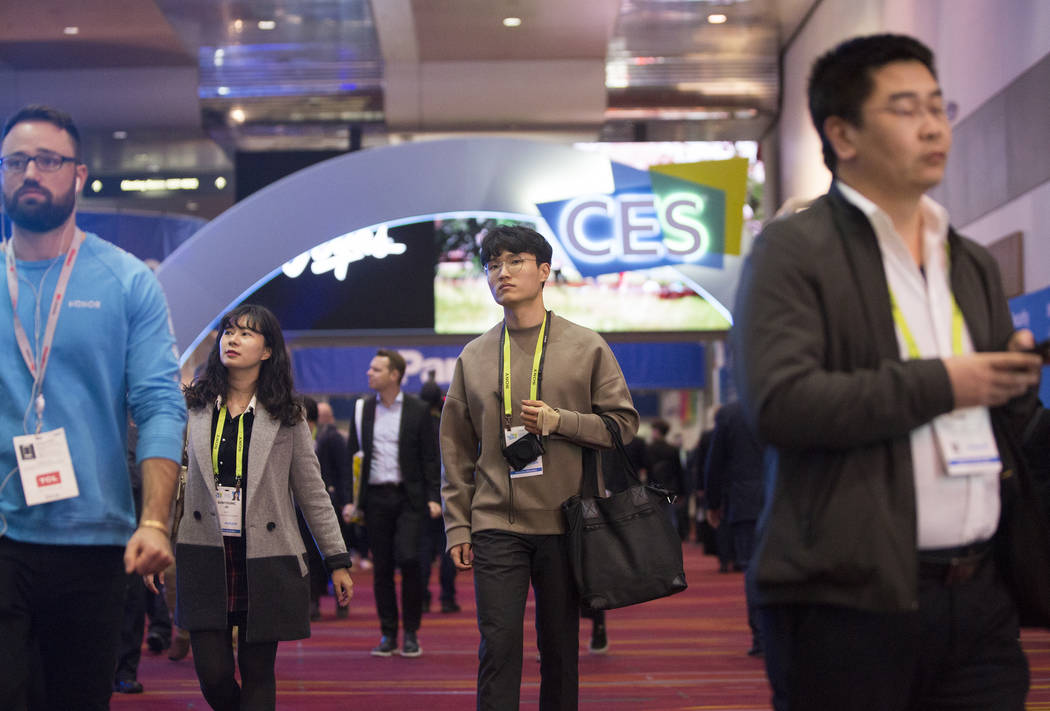 Las Vegas hotel rates are already soaring months away from CES
Visitors to Las Vegas may think twice before booking a stay the second week of January.
CES 2020, a convention focused on consumer technology, will be held at the Las Vegas Convention Center from January 7-10. The event is expected to attract around 180,000 people, according to the Las Vegas Convention and Visitors Authority.
This influx of visitors is pushing up room rates throughout the valley. The median price for hotel reservations during the week of CES is $ 254 compared to $ 90 the following week, according to data taken from travel research firm Hipmunk in August.
Supply and demand
And room rates are expected to continue rising through January, according to Kelly Soderlund, travel trends expert at Hipmunk.
"Bookings for CES week start to increase in mid-November and peaked the week before," she said. "Anytime there is a timely, location-based event – where there is an increase in demand for a set amount of inventory – we will see hotel prices go up."
Bob Clift, vice president of sales for The STRAT, said the property sees a "significant increase in activity" at conventions.
The property's location – just over a mile north of the Las Vegas Convention Center – could explain why rates during CES 2020 are $ 442 a night, 17 times higher than the $ 26. nightly billed the following week, according to data collected in August on Hotels.com.
"The impact of CES is very strong," said Clift. "We are seeing an increase in business in all areas of property, food and beverage, and casino meetings and entertainment."
Clift said conventions such as CES shaped the property's $ 140 million remodel. STRAT upgraded the rooms to maximize efficiency as a workspace and added charging ports to tables in the new View Lounge and other common areas.
In turn, Clift said the company has seen an increase in activity for its SkyPod, meeting rooms and observation deck, which is "frequently used for corporate events."
"A significant impact"
Macquarie analyst Chad Beynon said room rates on the Strip and convention attendance are directly correlated, which means convention season is a big source of money for resort operators.
"Convention travelers are extremely important for non-gaming expenses, such as income from restaurants, shows and banquets," Beynon said. "We believe that major conventions and major events, historically sporting events, have a significant impact on financial results. "
Strip properties in particular see a big increase in room rates during CES – the Wynn Las Vegas charges $ 1,032 per night – but properties don't have to be on Las Vegas Boulevard to see an increase in room rates. demand. Beynon said busy events such as CES have historically created a "ripple effect" on properties off the Strip.
Hooters, for example, charges $ 367 a night during CES, up from $ 25 a night the following week. And the downtown Plaza Hotel charges $ 211 a night during CES, seven times the amount it charges the following week, according to Hotels.com.
"It is inevitable that hotel prices will go up when there is a captive audience," Soderlund said.
Contact Bailey Schulz at [email protected] or 702-383-0233. To follow @bailey_schulz on Twitter.