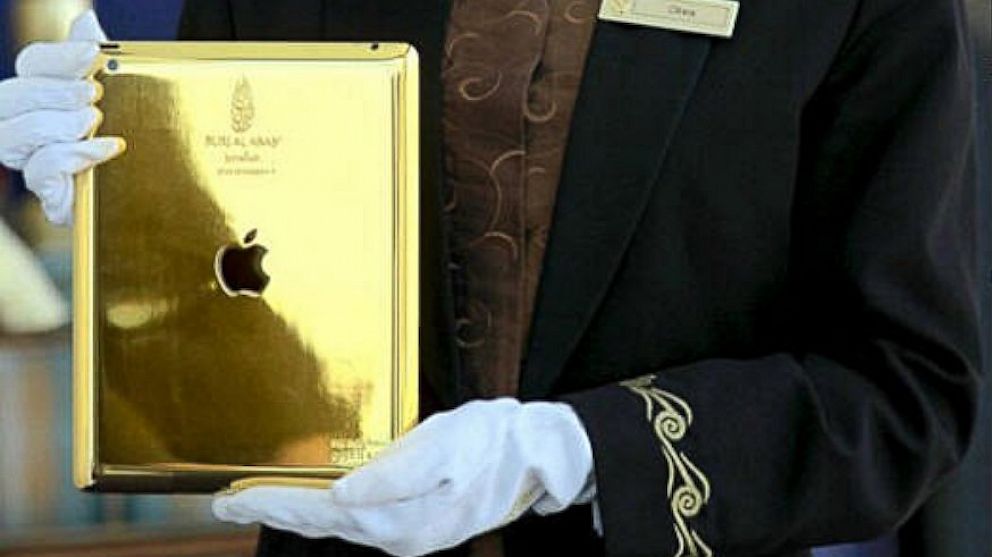 Impressive hotel amenities that don't cost extra
Hotels are finally getting their groove – and their amenities – back.
July 26, 20134—, 2013 — After years of slashing rates and slashing extras, hotels are finally getting their groove and their amenities back.
And we're talking about more than a free breakfast.
In hotels these days, it's all about the wow factor – and that ranges from lingerie designer Arielle Shapiro's designer pajamas in the VIP suites at the W South Beach Hotel to the 24-karat gold iPads at the Burj Al Arab in Dubai. The hotel claims to be the first in the world to offer iPads to guests. No, the iPad does not belong to you.
And there's a world of cool gear that falls somewhere between free pajamas and 24-karat gold iPads.
At the Kitano Hotel in Manhattan, they are very proud of their new toilets. Their toilets?
Yes, said general manager Clement Carey. "At Kitano Hotel, we have 149 rooms, each equipped with a Toto toilet. It's a combination bidet and toilet," he said. "They're $1500. It's quite a piece of equipment."
There is a wash function (you choose pulse or not) and a blow dryer function. "It's a wind of hot air that dries you out," Carey said. The Kitano is the only hotel in New York to offer the Toto toilet in every room, a feature desired by the hotel's large Japanese clientele. Totos are popular in Japan, but are only beginning to catch on in the United States
If the fancy restrooms aren't your thing, head to the Surrey Hotel on the Upper East Side, where the in-room mixology program sends a bartender to your room to mix drinks to your liking. And it won't cost you a penny more than the bottle you buy.
"The mixologist will come to your room and create a drink for you based on the flavors you like," said Patrick Chiappetta, director of operations. "The bartender will prepare the first four or five for you, teach you how to make it, and if you want to bring them back, they will, or you can make them yourself."
It's the perfect amenity, Chiappetta said, for people who want to relax with a cocktail in the luxury of their hotel room before heading out for a night on the town. And the experience is memorable.
A couple who ordered the cocktail experience called back a month later from Australia to find out what ingredients were used and how exactly [the drink] was done."
Speaking of drinks and fancy mixologists, there's also a new camel milk mixologist at the Ritz-Carlton Abu Dhabi. Locally sourced camel milk combined with freshly blended ingredients like strawberry and mint were originally introduced for Ramadan. But the camel milk mixologist will prepare the drinks at any time.
"Camel milk was only recently introduced to the general public," said manager Hasan Al Masri, manager of Mijana, the hotel's Arabic restaurant where the concoctions are available. "Our guests are always looking for new experiences and this would be an interesting and authentic opportunity for anyone visiting Abu Dhabi."
Back in the United States, at least two Californian hotels offer luxury cars to their customers. The Rancho Valencia Resort & Spa recently launched a program that allows guests to borrow a Porsche – free – as long as it is returned the same day. Three models are available: 911 convertible, Panamera hybrid and a Cayenne GTS. And at the Beverly Wilshire, a Four Seasons hotel, a chauffeur-driven Rolls Royce Phantom is on hand to take guests wherever they want to go within the hotel's three-mile radius. What if the Rolls goes out with another guest? There is also a Mercedes at hand.