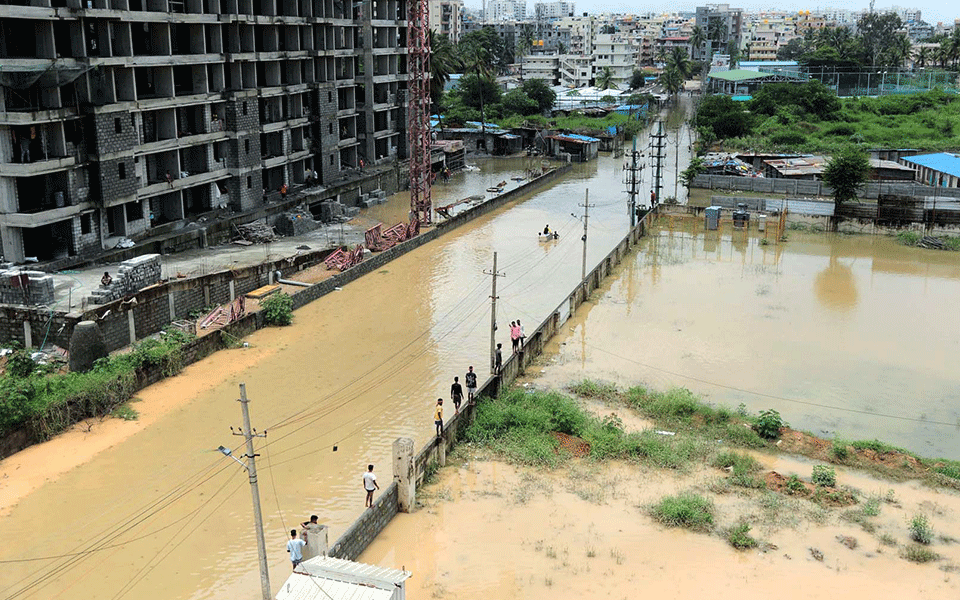 Bangalore residents face hike in hotel rates after rains
Bangalore: Even as people in parts of the city struggle to survive the downpours and relentless flooding, some hotels have gone ahead and raised their room rates.
Bangalore's star hotels charge two to three times the normal room rate. Room rates in luxury hotels, which were Rs 10,000 to Rs 20,000 per day, have increased to Rs 30,000 to Rs 40,000 per day.
This put many families in the city in a dilemma. People who can afford to book a hotel room until the rainwater subsides are also struggling to pay rent due to the hike.
A family of four have booked a room at a star hotel after their home in Yamalur was flooded. The family had to pay Rs 42,000 for one night, said Meena Girishballa, CEO and Director of PurpleFront Technologies.
Some families initially decided to move to the first floor of their respective villas until the water level dropped. "Unfortunately for us, the electrical connection collapsed, which made things even more difficult for us. The only solution at hand was to stay in a hotel room until the situation improved. Room rate was not a concern when we decided to move to a hotel," said a citizen.
Many families in residential complexes are willing to pay the new room rates, but they find that there are no more hotel rooms available for booking.
When contacted, managers of hotels in areas including Whitefield, Outer Ring Road, Old Airport Road and Koramangala said their rooms had already been booked through Friday.
A third problem with hotels now for families in flooded locations is that many hotel managers won't let guests bring pets into their rooms. Guests are also charged extra for permission to keep pets with them.
"Our families are in dire straits regarding their stay," residents said.
Let the Truth be known. If you read VB and love VB, be a VB supporter and help us bring the truth to everyone.