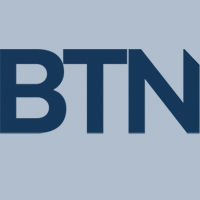 Amadeus: Worldwide hotel rates for summer, higher occupancy than 2019
Global hotel occupancy and average daily rates are above pre-pandemic levels, although booking windows remain short, according to data released Thursday by Amadeus.
According to Amadeus Demand360 data, which is based on bookings for the past two years and upcoming bookings up to a year in advance from 30,000 suppliers, global hotel occupancy this year exceeded for the first time the 2019 levels in April. In May, it was 63%, compared to 60% in May 2019. In the United States, hotel occupancy in May was 68%, Amadeus reported.
So far in June, July and August, global hotel occupancy is around 1% below 2019 levels, but Amadeus noted that, lest business travel buyers think that presents an opportunity for lower fares, the numbers should improve as summer rolls around. on.
Amadeus data shows that more than half of travel worldwide is booked within a week of travel. In the United States, 55% of bookings take place a week before travel, although travelers are planning further in major European markets. Bookings in the seven-day window account for 33% of bookings in France, 35% in Germany, 36% in Spain and 39% in the UK, according to the data.
Close bookings "should give hoteliers the confidence to keep their room rates stable and not be tempted to drop them to attract more business," according to Katie Moro, vice president of data partnerships for hospitality at Amadeus.
Rates are already surpassing 2019 globally, with forward booking data from June to August indicating a global average daily rate of $200, up 11% from the same period in 2019. In select countries , the increase is higher, such as France. , which is seeing an average daily rate of $428 for July, a 29% increase from July 2019.
Amadeus data also shows an increase in demand for summer car rentals. Bookings for the June-August period are up 33% year-over-year with an average rental length of six days, up one day from a year earlier. Average daily car rental rates are also up, to $102 from $92 last year.
Car rental rate data includes taxes and fees, while average daily hotel rates do not, according to an Amadeus spokesperson.